Management Team
Our business is about relationships, and we have a strong management team in place that understands this. They are committed to furthering the development of our financial representatives through training and guidance, so the representatives can establish enduring and solid relationships with their clients.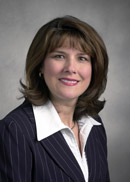 Debra Blevons
Managing Partner
debra.blevons@nm.com
Office 920-739-1155
My Networks:
Debra Blevons joined Northwestern Mutual in 1988 after nine years in the banking business. She has distinguished herself as a successful Financial Representative, Northwestern Mutual's corporate office employee, and Field Director.  In 1993, Deb Blevons began her management career with the Northwestern Mutual and quickly established one of the top-producing new Financial Representative units and was a Top 10 Field Director. She was appointed as the company's second female Managing Partner in September of 1997.                                                                                  
Her network office has been awarded the company's 100 Million Award in recognition of surpassing $100,000,000 in sales in the calendar years 1997-2003. In addition, Deb Blevons has received the General Agents and Managers Award NMA-Silver for 1998-2002 and the Gold Award in 2003 through 2010. She received the Platinum Award in 2011. She also qualified for the company Growth Award in 2001-2003, 2010-2015 and The Master Achievement Award for 2012-2016.
Blevons' strong values and work ethic have propelled her continuously forward in her life and career.  Deb is involved in many community organizations.  CurrentlyDebra is involved with and a supporter of the Fox Valley's Brain Tumor Coalition, Alex's Lemonade Stand (for pediatric cancer) and the Children's Hospital.  She is also a member of GAMA, NAIFA, WIFS, the Fox Cities Chamber of Commerce and the Managing Partners Association.  She has a particular interest in working with underprivileged youth and helping women in developing financial security.
Deb Blevons has also been featured in a book "Magnificent Masters in Financial Services-Amazing Women-Sensational Stories." Deb is married to Greg Wascher and they love spending time outdoors at their lake home outside of Minocqua with their dog, Jessi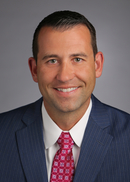 Managing Director
Office 262-255-1970
Office 800-602-9933
My Networks:
Corey Fleisner is the Managing Director for the Germantown, Westbend area of Southeastern Wisconsin. Corey's positon means he has to provide leadership and direction to the financial representatives and staff in his area, all the while continuing to run a successful practice.
Corey believes in totally leveraging all of the advantages that being part of the Northwestern Mutual system offers. He backs the use of the available technology and the myriad of training options for new representatives just starting out.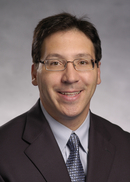 Dante P Pizzuti, CLU®, CLTC, RICP®
Managing Director
dante.pizzuti@nm.com
Office 920-435-7597
My Networks:
Dante Pizzuti, CLU®, CLTC takes on the unique challenge of balancing personal production and managing a district network office.  New to Northeast Wisconsin in 2006, Dante has been working to develop the Green Bay, Wisconsin District Office providing leadership by example and mentoring new representatives on a daily basis.

Dante has been with Northwestern Mutual since 1993. He started in financial services in college with an internship and joined Northwestern Mutual in New York based on the quality reputation of the company.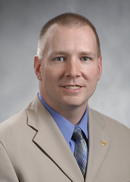 Aaron G. Rew, CFP®
Director of Development
aaron.rew@nm.com
Office 920-435-7597
Aaron started his career with Northwestern Mutual in August of 1999 as a Full-Time Financial Representative.  He quickly transitioned into Leadership through the Investment Operations Team and in the spring of 2001 was promoted into supervision and was named Director of Network Office Supervision.  In this role Aaron was responsible for the supervision of all sales activities for all product lines for the agency while maintaining accurate books & records and upholding all Federal, State and Industry rules and regulations.  In 2002 Northwestern Mutual-Appleton recieved the highest honors in Compliance and Supervision and was presented with the Compliance/Best Practices Award.  In 2009 Aaron transitioned into a new role as Development Officer, where he was responsible for the CORE 4-New Representative Development/Recruiting/Internship Program & Leadership Development.  In the fall of 2011 Aaron transitioned into his current role as Director of Professional Development.  In this position, Aaron is responsible for the growth and development of Veteran Representatives and Advisors with over 5 years in the business.  His primary focus includes integration of our Financial Planning Tools and enhancing the development of our planning process and culture, along with creating a roadmap for professional growth through education and credentialing.  He is also responsible for developing career paths for Model II & III Financial Advisors through the advisory platforms, and business development planning through segmentation, client marketing, and succession planning.  Aaron earned his degree in Finance through the University of Wisconsin-Superior and holds series 7, 9, 10, 63, & 66 Securities Registrations.
Outside work, Aaron loves spending time with his wife Krista and two children Rebecca and Michael.  He is also an avid outdoorsman with a passion for archery and whitetail taxidermy.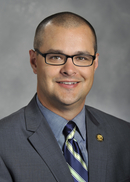 Jonathan Dinse

jonathan.dinse@nm.com
Office 920-739-1155
John Dinse joined Northwestern Mutual - Appleton in the summer of 2013 after serving as the Activities Director at Lourdes Academy. While at Lourdes Academy, John helped provide structure to a department that has had many successes on and off the field. Lourdes Academy saw growth in leadership and development through their coaches training program, Knight School as well as many other areas such as budgeting, fundraising and corporate partnerships.
Prior to taking the Activities Director position at Lourdes Academy, John spent 10 years at the University of Wisconsin- Oshkosh as a football coach and in various roles within the athletic department as an administrator. During his tenure with the football program at UW-Oshkosh, Dinse served as recruiting coordinator, special teams coordinator and coached a variety of positions. While at UW-Oshkosh, John was instrumental in the re-branding efforts of the department as well as various fundraising projects, including raising over $400,000 for the departments video scoreboard.
John lives in Appleton with his wife, Paula, and three sons, Hutson, Harrison, and Huston. He is an active participant in the UW-Oshkosh Alumni Association and Titan Touchdown Club.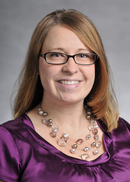 Katie R Rickert, CLF®
Chief Operations Officer
katie.rickert@nm.com
Office 920-882-8373
Katie began her career with Northwestern Mutual in 2001 as a college intern with the Schwertfeger Agency in Milwaukee, WI.  After completing her bachelor's degree in Business Administration-Marketing with the University of Wisconsin-Milwaukee, she became a fulltime employee with the Schwertfeger Agency.  In 2005, Katie became an Associate Wealth Management Advisor.  Katie joined Northwestern Mutual as Chief Operations Officer. She is responsible for anticipating all needs of the office and planning for development.  Katie works closely with Deb Blevons to develop and lead Network Office staff members.  Katie is also responsible for developing and implementing training opportunities for Financial Representative staff.
Katie holds her health and life insurance licenses as well as her Series 6, 63, 26, 66, and 7.  Katie earned her Chartered Life Underwriter (CLU®) designation in 2012 and Chartered Leadership Fellow (CLF®) designation in 2015.
Katie is married to Jeff and they have a daughter, Claire.  They live in Dale.  The family enjoys camping.  Katie loves to read!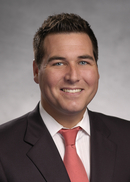 Field Director
Office 920-435-7597
My Networks:
Jacob Underwood is the Recruiting Field Director for the District Office in Green Bay.  Jake works with individuals who are looking at a career in the financial services industry and part of his practice involves exposing others to the opportunities available when choosing a career with Northwestern Mutual.
Jake then works with new recruits in a mentorship capacity, providing accelerated learning through joint work opportunities with veteran representatives and specialists within the Network Office.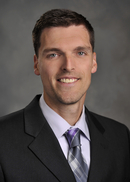 Field Director
Office 715-254-3913
My Networks:
As Field Director in Stevens Point, Travis is responsible for recruiting activity and the development necessary to build a cohesive unit of productive full-time financial representatives.
Key responsibilities:
Recruit full-time financial representatives.
Develop leadership skills, including time/self management, problem solving, conflict resolution, coaching, team building, culture development, and delegation.
Lead by example; continue a successful personal practice.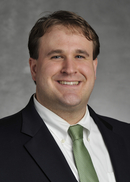 Office 262-255-1970 ext 250
My Networks: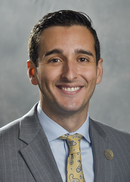 Office 920-435-7597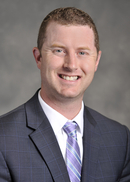 Office 262-255-1970 ext 213
Mike started his career at Northwestern Mutual as a Financial Representative Intern in 2010. He explored opportunities within the company as well as outside the company in his one year tenure as a College Financial Representative before coming to the conclusion that this is AS GOOD AS IT GETS. Mike was offered a full-time position as a financial representative after college and started his full-time career at Northwestern in 2012. He has held positions of Financial Representative, College Unit Captain, College Unit Director, Financial Advisor, and Field Director. Mike currently works as a Financial Advisor and Field Director.
Mike has a Bachelor's degree from the University of Wisconsin-Milwaukee in Business Administration with a focus in Finance. He has also earned the Certified Financial Planner™ (CFP®) designation. Mike is married to his wife Robin and they have two children.. Everett born in 2013 and Eddy born in 2015. Mike and Robin continue to live in Slinger, WI where they finished building their house in February of 2017.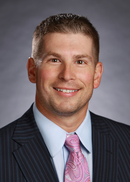 Field Director
Office 262-255-1970 ext 206
Office 414-688-5907
As a Field Director in  Germantown, Wisconsin, Rick is very involved with recruiting for his office.  He provides a specific number of potential recruits and is part of the interview process, as well.   Further, Rick is responsible for maintaining a mentor-like relationship with new recruits, checking their progress through consultation and one-on-one meetings.
Joint work is another of the many responsibilities that Rick has with new representatives, in addition to creating a development plan for the new representatives.   Again, all of this is going on while at the same time Rick is running a successful practice of his own.